Speakers:
Reasons for Hope
Carl Kerby's passion is to proclaim the authority and accuracy of the Bible and to engage the minds and hearts of believers and unbelievers so that they may experience the realities of the Word of God.
Whether Carl speaks to youth or adults, large or small crowds, at churches or schools, he has a way of connecting and engaging with everyone. From all ages, all walks of life and wherever they are on their faith journey, Carl reaches people with biblical truths, providing knowledge and reasons why we can trust God and His Word.
Carl is a much sought-after speaker, both in the U.S. and abroad. He has spoken in Bermuda, Canada, England, Greece, Israel, Jamaica, Japan, Mexico, the Philippines, Tanzania and Wales.
As a founding Board Member of Answers in Genesis, Carl served there for more than 15 years before co-founding the apologetics ministry, Reasons for Hope (rforh).
Carl has had many roles in his life, (son of a professional wrestler, air-traffic controller at O'Hare International Airport, founding board member and speaker for Answers in Genesis), but his most cherished roles are as a husband to his wife, Masami, a father to his children, Alisa and Carl, Jr., and a grandfather to Trey, Naomi, Mari, James and J.T..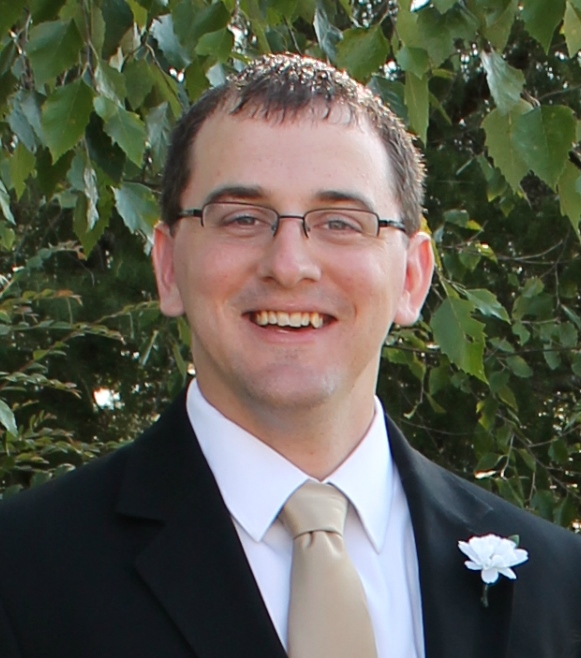 Dr. Nathan Oppman, The Family Leader
Dr. Nathan Oppman currently serves as the Assistant to the President at The Family Leader, a Christian public policy organization in Des Moines, Iowa. Dr. Oppman is an Iowa native who graduated from Bob Jones University in Greenville, SC, where he earned a B. A. in Political Science, an M. A. in History, and an Ed. D. in Curriculum and Instruction. Before joining The Family Leader, he served as the Lectures and Intern Coordinator for the Family Research Council in Washington, DC, where he designed and implemented a training program focused on helping Christians develop a Biblical worldview in the field of public policy. Dr. Oppman enjoys teaching and desires to help Christians to think Biblically in all areas of life, with a specific emphasis on how they relate to government and public policy. Outside of work, Dr. Oppman is usually found spending time with his family, serving in his local church, going hunting and fishing, playing sports, and rooting for the Iowa Hawkeyes
Nate is the founder of Think Like Christ Ministries. Nate, along with his wife Ashley, attend Blair Ridge Baptist Church in Cedar Rapids. They have a heart for reaching teens with the truth of Scripture as well as helping teens form their Christian worldview. Along with planning youth conferences, Think Like Christ Ministries is in the process of starting Solid Rock Christian Camp in Mechanicsville, Iowa.
Nate and Ashley have a daughter, Alisabeth, and two sons, Benaiah and Malachi.
(for free youth conference t-shirt, register by OCt. 8th)
Or by calling Ashley Day at 319-931-0587 or by e-mail at Nate@thinklikechrist.org

The 2017 Think Like Christ conferences will be held at:
Blair Ridge Baptist Church
Some tidbits you may want to know!!!
the Friday night Bible Conference is open for anyone. Please pre-register so we know for how many to plan. Childcare will be provided.
Youth conference on Saturday is open to PARENTS as well as teens. Parents, please register and choose what workshops you would like to be in.
Conference is absolutely FREE to you! Come and enjoy the teaching of God's Word. There will be a lunch of walking tacos provided for each teen.
We will have tables set up for more information from our speakers and materials for sale as well as Think Like Christ t-shirts.
Carl Kerby Session 1. Critically Evaluating What We Are Watching
Carl Kerby Session 2. What About . . . Aliens?
Saturday Youth Conference:
Carl Kery: 1. Jesus vs. Horus: Are They The Same? 2. What Kind of Disciple Are We?
Nathan Oppman: Spiritual Disciplines. Preparing to Defeat Temptation Before It Comes
At the youth conference you will have a choice of participating in 3 workshops of your choice:
1. Daniel Vance: Lust and sexual temptation. How do I deal with it?
2. Nathan Oppman: Temptation and the Weaker Brother. How to Love Your Neighbor When You Disagree.
3. Ashley Day: Does God Care what I wear?
4. Carl Kerby: Finding God in Ancient China!
Please specify on your
what workshops you would like to be in so we know how many to expect!